The Mobilization Committee was formed as the first Joint Committee under the direction of the JNC in March, 2011. After a successful year and a half of bringing on hundreds of Mobilizers across the system and several successful campaigns and solidarity activities, we saw the need to restructure the Committee . In July of 2012 we re-organized the Committee under the direction of the MEC's, JNC and AFA-CWA International. Taking a much larger and more in depth approach into communicating with our Flying Peers.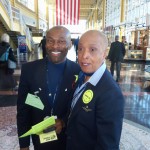 Part of being a Mobilizer is just simply sharing the factual and accurate information in a timely manner, providing your Mobilization Chairs with valuable feedback from our Flying Peers and participating in a structured, organized and professional information Network comprised solely of US Airways Flight Attendants working hard for our future.
We need YOU! It's as simple as doing it while your flying the line, it's as easy as having a one-on-one conversation. Together great things can be achieved. As a union we garner our power and strength from a well informed and educated workforce.
Mobilization is the key to any successful union. We need to be mobilized and unified during this contract ratification time and moving forward during the possible merger scenario and beyond into any issues we face as a work group. We must remain mobilized every day in between this and the next round of contract negotiations as we enforce our contract together and address the issues we care about as US Airways Flight Attendants.
You are building power, simply by talking with your flying partners and being a part of this Mobilization Committee.
Our union is not an institution. It is the hearts and the souls of the safety professionals who are our flying partners. The work of the union must reflect all of us – and that's where the Mobilization Committee is key. We are all AFA. We get the most out of our union when we participate.
This Mobilization Committee is proof that our union understands the importance of every single member. It's about engaging all of us and learning what we care about so we can take action that makes a difference in our careers and our lives.
Using Our Power:
Management counts AFA pins. They are constantly evaluating how much support the union has. We need every US Airways Flight Attendant wearing their AFA pins and standing together. Stay informed and educated. If they know we can be mobilized and take action, they will be forced to deal with us.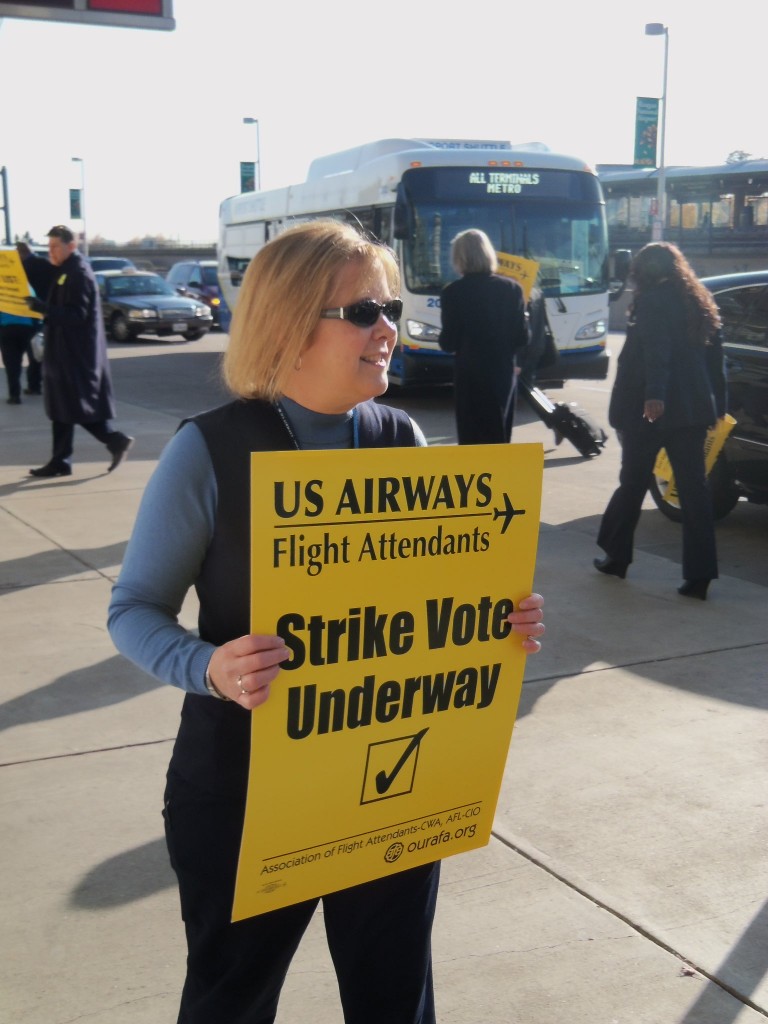 Commitment as a Mobilizer:
As a mobilizer you are committing to staying informed. There are several ways to do this.
Read the weekly Mobilization Committee Updates sent every Friday.
Check ourafa.org website for all the latest information as well as your MEC website.
Check the password protected mobilization section of ourafa.org for the latest mobilization updates and information. Get the password from your Local Chair or Lead Mobilizer.
Commit to keeping 5 of your friends and flying partners informed as well. Encourage them to become mobilizers or simply gather feedback from them as you also share information.
Never guess at questions. Report questions back to your Local Chair or Lead Mobilizer to pass along. Get the answer and get back to the Flight Attendant within a few days, never longer than a week. In some cases the answer will be that a communication to all members will be posted within that week.
Listen:
A Mobilizer's role is to help us all be informed for a better future. That must start with listening. Review the Conversation tips in this enclosed information. Make sure that you are always listening to the issues you are hearing in the conversation. Never push your issues on the person talking.
Report back what you've heard. We will communicate and take action based on what we hear from member and from you! We will be effective together if you help us promote effective communication.
Doing Your Part – Expanding the Committee:Use the Mobilization Committee Commitment Card to sign up NEW Mobilizers, much like new Mobilizers, we want to encourage our Mobilizers going out to get NEW Mobilizer's to sign up to get trained. This is probably the single most vital thing that can be done to help our effort in this Committee.
Reporting back to continue the two-way communication via your Local Mobilization Chair.